LimeWire unterschreibt Großvertrag mit der Universal Music Group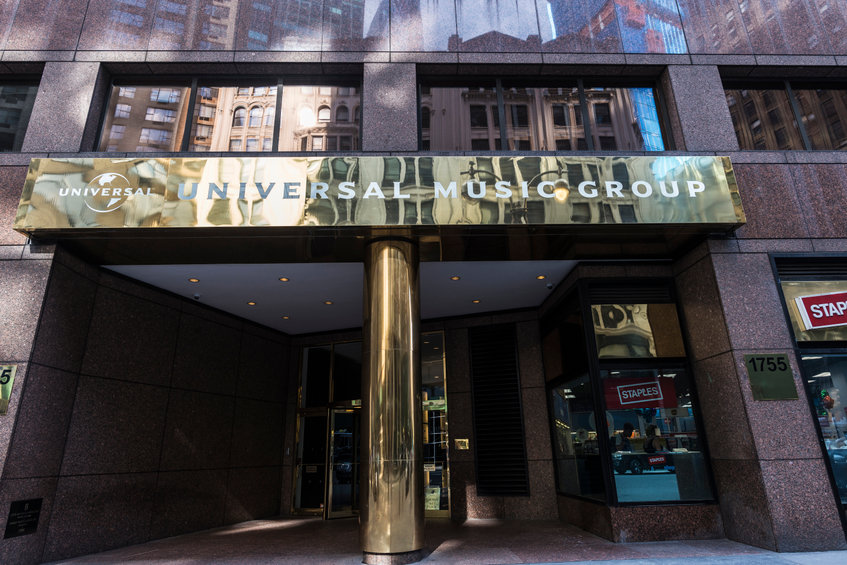 LimeWire, der neue NFT-Marktplatz, der aus der eingestellten populären Musik-App der frühen 2000er Jahre hervorgegangen ist, hat einen großen Deal mit der Universal Music Group (UMG) abgeschlossen.
Die Partnerschaft mit UMG, einem weltweit führenden Unternehmen im boomenden Musik- und Unterhaltungssektor, trägt zur stetigen Rückkehr von LimeWire ins Rampenlicht bei.
Laut einer am Dienstag veröffentlichten Pressemitteilung ermöglicht der Deal mit Universal Music dem Unternehmen, seinen Marktplatz für digitale Sammlerstücke mehreren legendären Plattenlabels und angesehenen Künstlern anzubieten.
UMG lizenziert Künstler für den NFT-Marktplatz von LimeWire
Zu den Labels, die den NFT-Marktplatz von LimeWire erschließen könnten, um das Fan-Engagement über digitale Musik-NFTs und ein Web3-Erlebnis zu steigern, gehören Interscope Records, Virgin Music, Republic Records, Def Jam Recordings, EMI, Capitol Records und Motown Records.
Paul und Julian Zehetmayr, Co-CEOs von LimeWire, kommentierten die Zusammenarbeit und sagten, dass die Partnerschaft eine "wahre Demonstration des Tempos sei, mit dem die Musikindustrie Web3 wilkommen heißt".
"Wir sind begeistert, das NFT-Ökosystem von LimeWire für Künstler und Fans der Universal Music Group zu öffnen, und können es kaum erwarten, die ersten kreativen Projekte auf dem Markt zu sehen", fügten sie hinzu.
Important milestone reached! We're thrilled to announce our partnership with Universal Music Group @UMG, opening up opportunities for music NFTs to all artists signed to Universal and UMG labels.

Read more here 👉 https://t.co/VHolELPC1e pic.twitter.com/JfE3IfMEQ0

— LimeWire (@limewire) May 17, 2022
In Zukunft wird die Partnerschaft den Zugang zu den Lizenzen ermöglichen, die der Marktplatz benötigt, um mit Künstlern zusammenzuarbeiten, die bei UMG unterschrieben sind, wobei die Zusammenarbeit zu originellen musikbasierten NFT-Projekten führt.
Der NFT-Raum wächst weiter, da Mainstream-Akteure, einschließlich Regierungen, die Technologie adoptieren, die die Erstellung und Sicherung digitaler Elemente in der Blockchain ermöglicht.
Monetarisierungsmöglichkeiten bedeuten, dass die Branche perfekt für Künstler und andere geeignet ist, die ihre Einnahmequellen erneuern möchten. LimeWire wird dies den UMG-Künstlern zur Verfügung stellen.
The post LimeWire unterschreibt Großvertrag mit der Universal Music Group appeared first on Coin Hero.